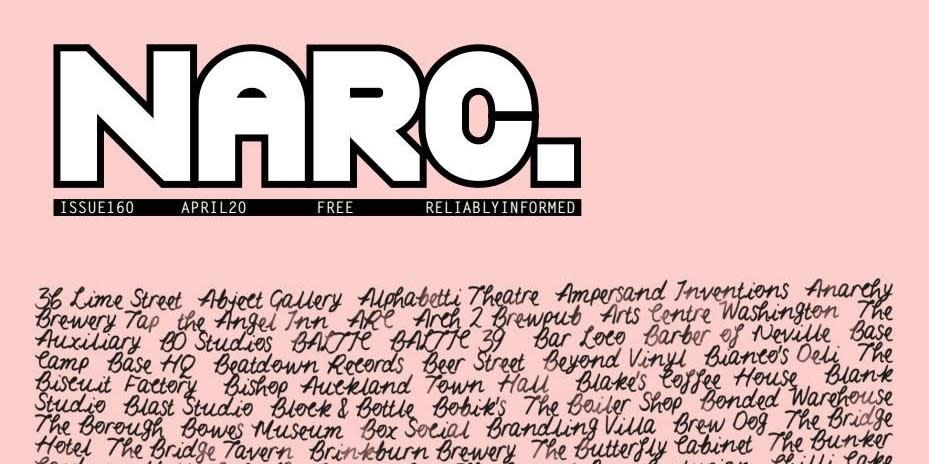 NARC
Magazine and Online
NARC is an Online and in print magazine an independent guide to culture and alternative music in the North East. Their aim is to showcase the best music, art, literature, comedy, film, etc the North East has to offer.
The Magazine is distributed through 200 venues across the North East and a new copy is released on the last Wednesday of every month. The interviews and reviews are always of a high standard, living in Newcastle i always pick up NARC to see what's going on in my local area.
A list of the venues that stock NARC can be found below.