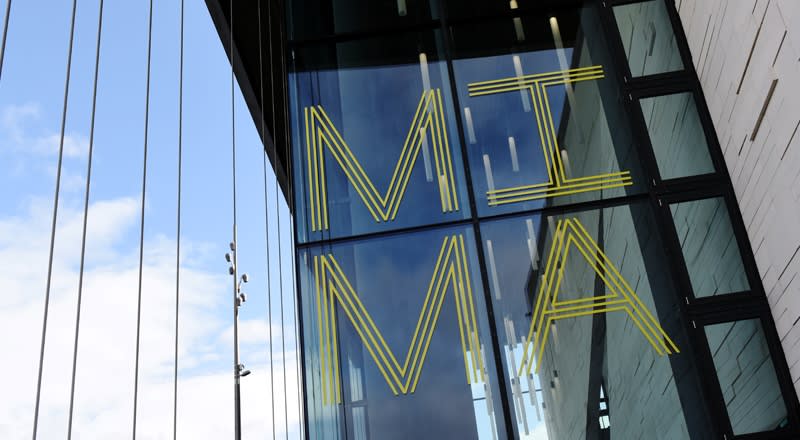 Free entry.
MIMA gallery is closed on Mondays.
Open:
Tuesday, Wednesday, Friday, Saturday from 10:00 – 16:00,
Thursday 10:00 – 19:00
Sunday 12:00 – 16:00.
Our cafe MIMA Kitchen is open Monday to Friday 8.30 – 16:00, Saturday 9.30 – 16:00 and Sunday 12:00 – 16:00.
A fantastic gallery in the heart of Middlesbrough, MIMA has a great permanent collection of artworks, that feature in different, rolling displays throughout the year. There is also a program of learning focused activities, changing exhibitions, projects and community-focused initiatives, involving artists and the public.
The gallery deals with themes such as climate change, migration, inequality, ageing and wellbeing. MIMA plays a key cultural role in the North East. Their connection with Teeside University, and the creation of the MIMA School of Art and Design has broadened their reach and education base. It's a fantastic resource in Middlesbrough with loads of great resources. Their website offers a look into the collection of artwork, this can be found on their website.
Alongside the gallery, there is a shop that sells locally made and designed products. MIMA Kitchen serves homemade food throughout the week.