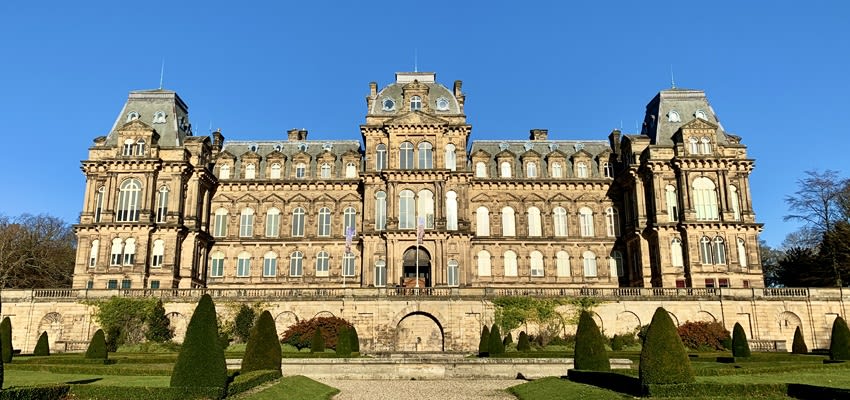 Open: 10 - 5 daily (closed 25, 26 December & 1 January)
This gallery is not free entry, and prices range (info on website)
The Bowes Museum has a huge collection of artworks. The collection was started by John Bowes and Joséphine Bowes in the late 1800's, and includes Goya, El Greco, a huge collection of furniture, stained glass and the Silver Swan.
The 240 year-old Silver Swan is the best-loved object in the museum. An life-size English silver automaton, it was bought by the Bowes in 1872 and is operated at the museum on a daily basis. It's the centre-piece of the collection.
The Bowes Museum operates an impressive programme of exhibitions and events. This includes exhibitions of David Hockney's work in 2019, photographs by Tony Ray-Jones and Martin Parr in 2018 and their current exhibition, a major retrospective Norman Cornish's paintings. The museum also has a great program of child-friendly, engaging exhibitions and learning areas.
There's loads of events that happen throughout the year, their website is ept up to date with events so please look here for what's on. The website has great resources for all aspects of the museum, during lockdown I'd reccommend a look to see more about their collection, history and a look aroud the current exhibition.