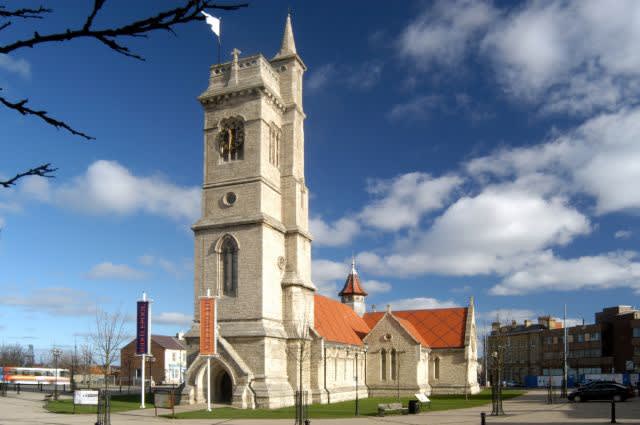 Hartlepool Art Gallery,
Church St,
Hartlepool,
TS24 7EQ
Open:
10am - 5pm, Tuesday - Saturday
Hartlepool Art Gallery is a beautiful restored Victorian church, built in 1854 and designed by the architect Edward Buckton Lamb.
It has a great programme of local artists work on show, in both group and solo exhibitions. The links to the Northern School of Art look like the gallery might have even more exciting exhibitions in the future of emerging artists work.
Their social media is updated regularly with new events and exhibitions. They run some really good events, including a regularly scheduled Relaxed Opening that is dementia and autism friendly.
The church tower is still accessible, and for a small fee you can go up and see the views of Hartlepool and the impressive architecture of the building.
The cafe, The Vestry is run by the students of Catcote Academy as part of their education. It serves loads of homemade food and isn't too pricey.
There's also a shop in the gallery, selling locally made artworks, jewelry and more.